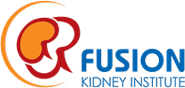 Our Location
Opp. Gulbai Tekra Approach BRTS Stand,
University​ to Panjrapole Road, Ambavadi,
Ahmedabad, Gujarat 3800​15
Dr. Manish Dhawan
(MBBS, MS, DNB)
Dr. Manish Dhawan is a private practitioner as consultant urologist and Kidney Transplant surgeon in own private setup & attached to various corporate hospitals of Ahmedabad.
As a consultant urologist Dr. Dhawan has been able to come to terms with the minute details of the industry. Something that he uses to his advantage; he believes in providing utmost attention to all his patients.
Maybe this is what has helped him provide the best care. He believes in providing 360 degree care, and proper patient education so that his patients can get back to being at the pink of health in no time with great quality care.
Work Experience
Urological Training & Posts Held
S.G.P.G.I.M.S. Lucknow (Observership)
September, 2000 (1 Month)
I.K.D.R.C. Ahmedabad (Pre- DNB Resident)
February, 2001- June, 2001 (5 Months)
I.K.D.R.C. Ahmedabad (DNB Resident
July, 2001 – June, 2003 (36 Months)
I.K.D.R.C. Ahmedabad (Registrar Dept. Urology)
July, 2003 – Nov, 2003 (5 Months)
I.K.D.R.C. Ahmedabad (Asst. Professor Dept. Urology)
December, 2003 – December, 2005 (24 Months)
Attendance at CME's, Teaching Programmes, Conferences & Publications
January 2001, NAGPUR
Pre USICON 2001 Workshop (Laser application in urology & reconstructive urology)
January 2001, NAGPUR
USICON 2001(National Conference)
January 2001, NAGPUR
Early removal of PCN tube in PCNL (Podium Paper)
July 2001, AHMEDABAD
Gynae-Urology update "symposia & live operative workshop"
November 2001, JABALPUR
West Zone USICON 2001
November 2001, JABALPUR
Buccal mucosal dorsal substitution urethroplasty in recurrent urethral stricture (Podium Paper) (2nd prize)
January 2002, JAIPUR
USICON 2002 (National Conference)
January 2002, JAIPUR
BXO: changing trends in management (Podium Paper)
October 2002, NADIAD
West Zone USICON 2002
October 2002, NADIAD
Current status of pedicled preputial skin graft urethroplasty in the management of recurrent urethral strictures (Podium Paper)
November 2002, AHMEDABAD
Transplantation Update 2002
January 2003, AHMEDABAD
AUA National Conference
January 2003, AHMEDABAD
Meet the consultant (Podium discussion of interesting cases) (5th AUA national conference)
April 2003 vol.19 No. 2 (Publication)
Indian Journal Of Urology (page: 152-156)
Buccal mucosal dorsal substitution urethroplasty in recurrent anterior urethral stricture Attended various zonal, national, international conferences and workshops urology from then on as private practitioner and urology consultant.
Skills and Achievements
Won General Proficiency medal for three successive years during schooling.
Stood amongst top ten students of the batch during M.B.B.S
Won University gold Medal for general surgery during M.S
Cleared all examinations in first attempt.
Assistant Professor in The Department of Urology & Kidney Transplant at Institute of Kidney Disease & research Centre and Institute of Transplantation Sciences, Civil Hospital Campus , Ahmedabad. (Dec. 2003 – Dec.2005)
Co-Editor for three years of West Zone News Letter Of Urological Society Of India
Chairman Souvenir Committee of IVth International Congress on kidney Diseases
Have been on organizing panel of many national & international Conferences
Received Special Certificate of appreciation for work during the Gujrat Earthquake for serving earthquake victims.
Memberships
Life Member of The Urological Society of India
Life Member of West Zone U.S.I.
Life Member of The Ahmedabad Urology Society
Life Member of Indian Medical Association
Life member of Gujarat Urology Association
Reg. Member as Urologist under Gujarat Medical Council Reg. No.: G- 36362