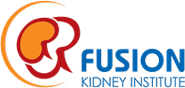 Our Location
Opp. Gulbai Tekra Approach BRTS Stand,
University​ to Panjrapole Road, Ambavadi,
Ahmedabad, Gujarat 3800​15
Reconstructive urology:
This Subspeciality involves open/ laparoscopic Surgeries and requires special surgical skills to deals with certain conditions.
Predominantly it involves:
Congenital Conditions
Traumatic Conditions
Associated with Cancer
Sometime Neurological illness
congenital conditions:
Like Pelvi-Ureteric Junction Obstruction, Vesico Ureteric Reflux, Ureteric Stricture etc.
UPJ Obstruction
Lap.Pyeloplasty.
traumatic conditions:
Urethral injuries, traumatic/Road Traffic Accident which leads to Stricture (Narrowing) Urethra, which is treated by end-to end Urethroplasty or if requires prepusal free flap/buccal mucosal urethroplasty.
Uretero- Vesical and Vesico-Vaginal Fistula Repair is also carried out in post Gynaecological Surgical problems.
associated with cancer:
In Bladder Cancer -Which Requires Total Removal of Urinary Bladder-Urinary Reservoir is reconstructed by using small bowel to make illeal Neo-Bladder or illeal Conduit.
in neurological condition:
Patient with Neurogenic Bladder with poorly compliant bladder. - will benefitted by Augmentation Cystoplasty.
other surgeries:
Penile Reconstruction, scrotal Reconstruction.
Ureter Reconstruction by using bowel segment (illeal Replacement Of Ureter) etc.