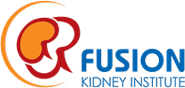 Our Location
Opp. Gulbai Tekra Approach BRTS Stand,
University​ to Panjrapole Road, Ambavadi,
Ahmedabad, Gujarat 3800​15
Urological cancer refers to cancer in organs of the urinary system and the male reproductive system. The earlier these types of cancers are discovered, as with most cancers, the better the chances are of recovery. FKI treats bladder cancer, kidney cancer, penile cancer, prostate cancer and testicular cancer.
Bladder cancer
Definition
The bladder is located in the lower abdomen. It is a hollow organ with flexible muscular walls. It stores urine until a person is ready to urinate. Bladder cancer is a disease in which cancer cells grow in the bladder.
Three main types of cancer affect the bladder. They are named for the type of cell that becomes cancerous:
Transitional cell (urothelial) carcinoma—more than 90% of bladder cancers
Squamous cell carcinoma—about 4% of bladder cancers
Adenocarcinoma—about 1%-2% of bladder cancers
Risk
There are many risk factors for development of bladder cancer like.
Smoking
Increasing age: The majority of people with bladder cancer are between 65 and 85 years old.
Occupation (due to exposure to certain substances)

Those at risk include:

Rubber, leather, and textile workers
Painters
Hairdressers
Machinists
Printers
Truck drivers
Petroleum industry workers

Chronic bladder inflammation or infection (such as schistosomiasis, an infection caused by a parasitic worm)
Personal or family history of bladder cancer
Chemotherapeutic drugs: cyclophosphamide and ifosfamide
Radiation treatment of the pelvis
Urinary stones for many years
In-dwelling catheter for many years
bladder wall through which some of the lining of the bladder is forced out
Symptoms
Symptoms include:
Blood in the urine (hematuria)
Frequent urination, or feeling the need to urinate without being able
Painful urination
Lower back pain
Weight loss, bone pain, or abdominal pain in advanced cases
Diagnosis
Your doctor will feel the abdomen and pelvis for abnormalities. The physical exam may include a rectal or vaginal exam.
Tests include:
Your doctor may need to examine your urine. This can be done with:

Urine cytology
Urine culture

Your doctor may to look at your bladder and the surrounding area. This can be done with:

Cystoscopy
CT scan
MRI
Ultrasound
Bone scan

Your doctor may also order a biopsy to remove a sample of bladder tissue to test for cancer cells.
Treatment
Treatment options include:
Surgery

Transurethral resection
Cystectomy (surgical removal of all or part of the bladder)

Radiation Therapy
Chemotherapy
Biologic Therapy (Immunotherapy)
Prevention
The following steps can reduce your risk of getting bladder cancer:
Don't smoke or use tobacco products. If you do, quit.
Avoid or minimize occupational exposure to certain chemicals; follow good work safety practices.
Eat a diet rich in fruits and vegetables.
Avoid excess intake of high fat or high cholesterol.
Minimize the use of phenacetin, a medication.
Kidney cancer
Definition
Kidney cancer is a disease in which cancer cells grow in the kidneys. The kidneys are two bean-shaped organs. They are located just above the waist, on each side of the spine. Their main function is to filter the blood and produce urine.
There are two main types of kidney cancer: Wilms' tumor, which occurs mainly in children, and renal cell carcinoma in adults. The cells that line the ureter may also give rise to transitional cell cancer, and the connective tissues of the kidney may produce sarcomas, which are rare.
Risk
Factors that increase your risk for kidney cancer include:
Smoking
Family history of certain hereditary forms of kidney cancer
Age: 50 years or older
Balkan nephritis
Chronic renal stones
Tuberous sclerosis
Dialysis treatment
Von Hippel Lindau syndrome
Symptoms
Symptoms may include:
Blood in the urine
Lower back pain or new pain elsewhere
A lump in the abdomen
Unplanned, significant weight loss
Fever
Swelling of ankles, legs, and/or abdomen
Some time diagnosed during routine check-up
Diagnosis
Your bodily fluids and tissues may be tested. This can be done with:
Your bodily structures may need to be viewed. This can be done with:
Bone scan
Chest x-rays
CT scan
MRI scan
Renal ultrasound
Treatment
Options include:
Surgery

Radical nephrectomy
Partial nephrectomy

Radiation Therapy (or Radiotherapy)
Chemotherapy
Immunotherapy
Targeted Therapy
Prevention
Measures to prevent kidney cancer are limited:
Avoid using tobacco products.
Avoid occupational exposures.
Penile cancer
Penile cancer is a disease in which malignant (cancer) cells form in the tissues of the penis.
Definition
Penile cancer is a disease in which malignant (cancer) cells form in the tissues of the penis. It contains two types of erectile tissue (spongy tissue with blood vessels that fill with blood to make an erection):
Corpora cavernosa: The two columns of erectile tissue that form most of the penis.
Corpus spongiosum: The single column of erectile tissue that forms a small portion of the penis. The corpus spongiosum surrounds the urethra (the tube through which urine and sperm pass from the body).
The erectile tissue is wrapped in connective tissue and covered with skin. The glans (head of the penis) is covered with loose skin called the foreskin.
Causes
Human papillomavirus infection may increase the risk of developing penile cancer.
Risk
Risk factors for penile cancer include the following:
Men who were not circumcised at birth
Being age 60 or older
Having phimosis (a condition in which the foreskin of the penis cannot be pulled back over the glans)
Having poor personal hygiene
Having many sexual partners
Using tobacco products
Symptoms
Possible symptoms include:
Redness, irritation, or a sore on the penis
Sores, discharge, and bleeding
A lump on the penis
Diagnosis
The following tests and procedures may be used:
Physical and examination history
Biopsy
Fine-needle aspiration (FNA) biopsy
Incisional biopsy
Excisional biopsy
Treatment
Three types of standard treatment are used:
Surgery

Mohs microsurgery
Laser surgery
Cryosurgery
Circumcision
Wide local excision
Amputation of the penis

Radiation therapy
Chemotherapy
Biologic therapy
Radiosensitizers
Sentinel lymph node biopsy followed by surgery
Prostate cancer
Definition
The prostate is a walnut-sized gland in men. It surrounds the urethra. The prostate makes a fluid that is part of semen. Prostate cancer is a disease in which cancer cells grow in the prostate gland.
Risk
Factors that may increase the risk of prostate cancer include:
Age: 55 or older
Race: Black
Family history of prostate cancer, especially father or brother
Family history of prostate cancer diagnosed at a young age
A high-fat diet
Symptoms
Symptoms may include:
A need to urinate frequently, especially at night
Difficulty starting urination or holding back urine
Not able to urinate
Weak or interrupted urine flow
Painful or burning urination
Difficulty having an erection
Painful ejaculation
Blood in urine or semen
Frequent pain or stiffness in the lower back, hips, or upper thighs
Diagnosis
Your doctor may order tests, such as:
Digital rectal exam
Urine test
Blood tests
Other tests, such as:

Transrectal ultrasonography
Intravenous pyelogram
Cystoscopy
Prostate biopsy
Treatment
Treatment options include:
Watchful Waiting if you:

Have early stage prostate cancer that is growing slowly
Are of an advanced age
Have serious health problems (risks of treatment outweigh the benefits)

Surgery

Pelvic lymphadenectomy
Radical retropubic prostatectomy
Radical perineal prostatectomy
Transurethral resection of the prostate (TURP)
Laproscopic Radical Prostatectomy
Robotic Assisted Radical Prostatectomy

Radiation Therapy

Conformal radiation therapy
Intensity-modulated radiation therapy (IMRT)
Radium-223 treatment

Hormone Therapy

Luteinizing hormone-releasing hormone (LHRH) analogs (such as goserelin, histrelin, leuprolide, triptorelin)
Luteinizing hormone-releasing hormone (LHRH) antagonists (such as degarelix)
Anti-androgens (such as bicalutamide, flutamide, nilutamide)
Other types of hormone therapy, such as:

Estrogen therapy—rarely used now unless other treatments are not working
Ketoconazole—affects the production of androgens
Abiraterone—may be used in cases where prostate cancer does not respond to other treatments
Orteronel (experimental drug)—affects the production of androgens
Enzalutamide—affects the production of androgens

Other Treatment Options

Cryosurgery
Chemotherapy

Docetaxel (this is usually the first chemotherapy drug that is tried)
Cabazitaxel
Mitoxantrone
Estramustine
Doxorubicin

Immunotherapy
Targeted therapies

Selective endothelin A receptor antagonist (SERA)
Anti-angiogenic drugs
Tyrosine kinase inhibitors (such as Imatinib)

High-intensity focused ultrasound
BPH, Prevention
To reduce your risk of prostate cancer, take the following steps:
Eat a healthy diet. Your diet should be high in fruits, vegetables, and fish, and low in red meat.
Ask your doctor about taking certain medicines. For example, daily aspirin therapy and 5-alpha reductase inhibitors may reduce your risk of prostate cancer.
Testicular cancer
Definition
Testicular cancer is a disease in which cancer cells grow in one or both testicles. The testicles are a pair of male sex glands that make and store sperm. The testicles also make male hormones. They are located under the penis in a sac-like pouch called the scrotum. There are three main types of testicular cancer:
Seminomas
Nonseminomas (yolk sac, embryonal cell carcinoma, teratomas, and choriocarcinoma)
Stromal cell tumors
Causes
The causes of testicular cancer are unknown. However, research shows that certain risk factors are associated with the disease.
Risk
These factors increases your chance of developing testicular cancer:
Personal or family history of testicular cancer
Race: White
Age: 25-35
Abnormal testicular development, such as that seen in Klinefelter syndrome
Undescended testicle that did not move down into the scrotum before birth
Symptoms
Possible symptoms include:
A painless lump or swelling in either testicle
Enlargement or swelling of a testicle or change in the way it feels
Feeling of heaviness in the scrotum
A dull ache in the lower abdomen or groin
Fluid in the scrotum that appears suddenly
Pain or discomfort in a testicle or in the scrotum
Lower back pain (in later stages of the cancer)
Enlarged breasts
Diagnosis
Tests may include:
Blood tests
Ultrasound
Excisional biopsy
Once testicular cancer is found, tests may be done to find out if the cancer has spread and, if so, to what extent. These imaging tests of the body may include:
Computed tomography (CT) scan
Positron emission tomography (PET)
Magnetic resonance imaging (MRI)
Treatment
Options include:
Surgery
Radiation Therapy
Chemotherapy
Prevention
If you were born with undescended testicles, having surgery to correct this condition may reduce your risk of getting testicular cancer.
The United States Preventive Services Task Force (USPSTF) does not recommend regular screening by a doctor or self-screening in men who do not have any symptoms. However, the American Cancer Society recommends that your doctor at your routine cancer-related check-ups should do a testicular exam. No studies have been done that look at the benefit or harm of screening for testicular cancer. Discuss screening with your doctor, especially if you are at high risk for testicular cancer.
In general, the uro oncology is a specialized branch requiring special care and refurbishing of latest knowledge regarding these cancer managements . These are readily fulfilled by the FKI team and provides holistic approach towards these diseases. None the less its needless to emphasise that timely management is the key in curing these cancers.